Georgia nuclear power plant could be Solyndra redux, report says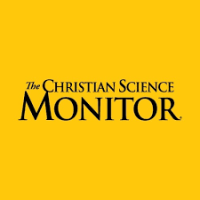 Construction of the first newly licensed US nuclear power plant in decades could become a "Solyndra-like" debacle thanks to billions in federal loan guarantees whose terms appear too weak to protect taxpayers, according to one group's analysis of internal documents released by the US Department of Energy. 
The two-reactor $14 billion Vogtle plant being built in Georgia is seen as a test of the US nuclear industry's planned "renaissance" with a new nuclear reactor design and updated construction processes all aimed at cutting time and costs. 
But two Massachusetts-based energy-consulting firms, Earth Track and Synapse Energy Economics, say the $8.3 billion in federal loan guarantees backing the project were crafted with excessively favorable financial terms for the recipient companies, weak federal oversight, and possible political interference in the loan-guarantee process.      
The two firms analyzed hundreds of Energy Department e-mails and financial documents released earlier this month to the Southern Alliance for Clean Energy (SACE), a green-energy watchdog group that won access to them in a Freedom of Information Act lawsuit. 
Officials for the Obama administration and Southern Company, the company that will operate the plants, say there's nothing improper going on.