Groups Unearth Documents On Vogtle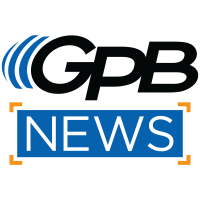 Environmental groups are crying foul on loan terms acquired by Southern Company for its Vogtle nuclear plant.

The Southern Alliance for Clean Energy and others are calling for a greater degree of transparency in the federally-backed financing of the delayed and over-budget project.Anti-nuclear activists are drawing comparisons to the failed energy company Solyndra in a report that took three years to complete.

The nuclear plant near Augusta is the first new reactor to be built in the US in over a decade.

Its builders are negotiating for a federally-backed loan.

The alliance's Sara Barczak says signs of trouble are apparent in documents obtained through the Freedom of Information Act.

"A layman's look at what we received raised eyebrows," Barczak says. "But now we have confirmation that there are indications of political involvement in the process that we believe needs to be looked into more."

A spokesman for Southern Company, building the nuclear plant, says negotiations with federal officials over the $8 billion loan are ongoing and confidential.

The energy company Solyndra went bankrupt in 2011 after receiving a half-billion-dollar loan guarantee.