Is Dilbit Oil? Congress and the IRS Say No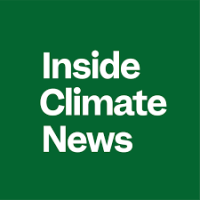 The oil industry has often said that dilbit, a heavy crude oil from Canada's tar sands, isn't much different from conventional crude oil. But when it comes to paying into a federal fund used to clean up oil spills, it's different enough to deserve a sizeable tax break.
Dilbit is exempt from the tax, because the 1980 legislation that created the tax states that "the term crude oil does not include synthetic petroleum, e.g., shale oil, liquids from coal, tar sands, or biomass…" This position was upheld in an 2011 IRS-issued Technical Advice Memorandum.
The tax helps support the federal Oil Spill Liability Trust Fund, whose primary funding comes from an 8-cent-per-barrel excise tax on domestically produced and imported crude oil and on imported refined products such as gasoline. 
Money from the fund is helping to clean up the 2010 oil spill in Michigan, where a ruptured pipeline spewed more than 1 million barrels of diluted bitumen, or dilbit, into the Kalamazoo River. Unlike conventional crude oil, which floats on water, much of the dilbit sank into the river. Removing it has been so difficult that cleanup crews are still struggling to mop it up, making the Michigan disaster the most expensive oil pipeline spill in U.S. history...
IRS spokesman Anthony Burke said technical memos don't set a precedent, because they only apply to the particular facts mentioned in the memo—in this case, the specific refinery...
Earth Track founder Doug Koplow offered this comment on the scope of the IRS memo: "The IRS quote on technical advice memoranda (TAM) not setting legal precedent is technically true, but practically irrelevant. For complicated tax issues, there is often ambiguity on how to treat something. The TAM[s] clarify how the IRS looks at particular issues, and this is hugely helpful to firms making decisions on which way to go on similar—though not identical—tax issues."
On July 31, after the InsideClimate News report was published, the Democratic staff of the House Natural Resources Committee released a report on the tar sands tax exemption. In a letter accompanying the report, Rep. Ed Markey (D.-Mass.), ranking member of the committee, urged Treasury Secretary Timothy Geithner to reverse the IRS exemption.