Free coal contest: Royalty subsidies to Queensland coal mines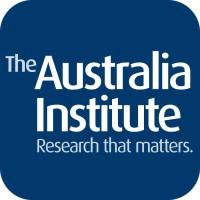 In May 2019, Queensland Premier Annastacia Palaszczuk declared she was "sick of" the Adani Carmichael coal project's assessment process and set a time line for its completion. This process includes the finalisation of a deal on coal royalties for the project, which is now scheduled to be completed on 30 September 2019.  The Queensland Government's special deal with Adani and policy to reduce or defer royalties for greenfield mines in the state was announced more than two years ago.  Despite the government claiming it was offered under a "transparent policy framework", which was just a few dot points at the end of a press release, the government has declined to provide details about the deal or its delay. It is known, however, that the deal is a subsidised loan; and that it is the same kind of subsidy as the A$1 billion loan that the Queensland government vetoed during the Queensland election.  This loan could be worth hundreds of millions of dollars. 
In addition to the Adani deal, the Queensland Government has committed to a royalty "freeze" – no changes to mining royalties until October 2024.  Instead, the Queensland government has asked coal companies to make voluntary payments to the government totaling up to A$70 million.  Even if the companies choose to make these payments, it would cover only around 5% of the natural disaster costs experienced by the Queensland government in the last year alone.
Open-cut coal mines in Queensland already get up to 17% of their coal for free compared with similar mines in New South Wales (NSW). At average export prices over the past decade, the benefit to Adani's mine would have been A$892 million and over A$5bn to the Galilee Basin. Polling in both Queensland and NSW shows support for ending this subsidy.