Splash and Dash: The perils of subsidy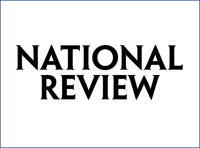 Somewhere in Germany, a trucker is thanking you. A biofuel executive is cursing you. You probably don''t know it, but you paid $1 for each gallon of the Brazilian biodiesel fuel blend the trucker is using. The fuel-maker is upset because your generous contribution is driving down the price at which he can sell his product.
For their elation and disgust, for your impoverishment, and probably for some harm to the environment as well, you can blame the United States Congress. This all results from yet another misguided attempt to manipulate economic behavior through the tax code...
Yet even if it wastes taxpayer money and causes trade tension, might the blenders' credit at least help the environment?
"Absolutely not," says Doug Koplow of the Cambridge, Mass.-based group Earth Track. He pointed to the fact that biofuel plantations often require the destruction of rainforests, causing greater net carbon emissions and destroying animal habitats. "You can say we're growing crops for biofuels from pre-existing farmland, but then the offsetting food production begins to cut into natural habitat," he added. "There's a lot of concern that biofuels production is causing environmental damage." Moreover, the world's environmentalist community has all but lost faith in the idea that biofuels themselves help to begin with...