COP15 biodiversity summit: Paving the road to extinction with good intentions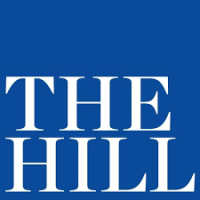 The good news: Every country on Earth except the United States and the Holy See just committed to 23 targets intended to put the world on a path toward living in harmony with nature by 2050.
The bad news: The tepid agreement is two years late and $670 billion short of what's needed.
Capping a series of contentious digital and in-person negotiations for more than two years, the 15th meeting of the Conference of the Parties to the Convention on Biological Diversity (COP15) just adopted the Kunming-Montreal global biodiversity framework...
Putting goals on paper is one thing, but commitments must be met with finance. As delegates from the global south emphasized in a walkout, the global north didn't commit enough money. The agreed-upon commitment of $30 billion a year by 2030 is abysmally short of filling the $700 billion gap that analysts say must be closed to halt biodiversity loss.
Overconsumption by wealthy nations drives the extinction and climate crises through imports of fossil fuels, as well as beef, palm oil, seafood and thousands of other agricultural and wildlife products. The activities killing the planet are currently funded by $1.8 trillion in annual subsidies. For that reason, Target 18 in the new agreement calls for identifying and reforming harmful subsidies, which could go far in maintaining a livable planet...