Harmful subsidies: why is the world still funding the destruction of nature?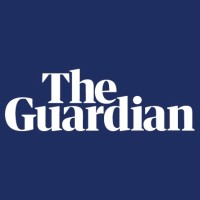 Government incentives will play an important role in reconciling the competing demands on our planet's resources. But new research reveals at least $1.8tn (£1.3tn) of environmentally harmful subsidies is heading in the wrong direction every year, financing the annihilation of wildlife and global heating through support for cattle ranching, pesticide use, the overproduction of crops and fossil fuel extraction...
The report, produced by leading subsidy experts for the B Team and Business for Nature, estimated that, each year, there is at least $640bn of environmentally damaging financial support for the fossil fuel industry, $520bn for agriculture and $350bn for the unsustainable use of freshwater. Examples range from subsidies for soy production in the Amazon and palm oil plantations in south-east Asia to artificially low energy prices for groundwater pumping in Iran and poor water management in California...
Either way, the $1.8tn calculated in the new research is likely to be a gross underestimate of the true scale of environmentally harmful subsidies, say the report's authors, Doug Koplow and Ronald Steenblik. A year after the review by Cambridge economist Prof Sir Partha Dasgupta of the failure of economics to take into account the rapid depletion of the natural world ahead of Cop26, there is little sign so-called "natural capital" has gone mainstream. The human-driven sixth mass extinction of life on Earth continues to be subsidised with public money.
"We found at least $1.8tn a year in subsidies. What was equally striking to me is how much we couldn't find out. There were no estimates of water for direct withdrawals by industry and agriculture, even though that's just a massive use of freshwater around the world," says Koplow, founder of the organisation Earth Track, which monitors environmentally harmful subsidies. "My hope is that this report restarts a critical conversation."