In Montreal, world strikes 'historic' deal to protect nature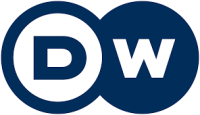 Global leaders have agreed to protect and restore a third of the Earth's natural areas, and eliminate or redirect $500 billion from environmentally harmful subsidies to fund the deal...
Reducing the subsidies given to industries that harm the environment was also a crucial part of the COP15 negotiations. Each year, around $1.8 trillion is handed out to make gasoline and kerosene cheaper for buyers, according to the Earth Track think tank. A further $470 billion goes towards polluting, industrial agriculture and distorts the real cost of food and other products, according to the United Nations. 
Global leaders agreed to redirect $500 billion worth of these subsidies by 2030. 
"Now the hard work begins. It's time to make good on the promises made in Montreal and ensure that the targets in the framework are met," said Barrera from Conservation International. "With 1 million species at risk of extinction there is no time to waste."