Subsidies to conventional energy in the PJM region: An initial listing
Attributed Authors:
Doug Koplow, Earth Track
Published:
May
2017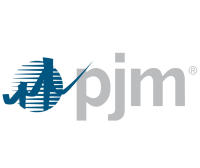 PJM Interconnection is the regional transmission operator (RTO) serving more than 60 million customers in 13 states and the District of Columbia, mostly in the mid-Atlantic region of the United States.  Incumbent base load generators have complained that subsidies to renewable resources have been cutting their ability to win capacity market auctions, stripping them of revenue.  They have been proposing adjustment factors that would improve their competitive position by adjusting bid prices to exclude the subsidy. 
These proposals have been contentious, and PJM established the Capacity Construct/Senior Policy Task Force to work through them.  In support of the Task Force, and working with the Natural Resources Defense Council, Earth Track assembled an initial listing of state-level subsidies to conventional energy within PJM states.  Data compiled by the OECD and by Good Jobs First were both extremely helpful inputs.  Although the timeline was short and there is no expectation to have captured everything, the listing is nonetheless long.  The unfunded cost to remediate abandoned coal mine sites within PJM states, for example, exceeds $8 billion and is nearly 80% of the national total.   The list is available here or on the PJM website (file in Excel).  A related Earth Track blog post on this review can be found here.
Tags:
PJM interconnect, capacity auctions, fossil fuel subsidies, nuclear subsidies
/sites/default/files/uploaded_files/20170605-item-02-subsidy-short-list-20170531.xls

">

Copyright

I verify that I have the right to upload this document or that there is no copyright on this document.