Fossil subsidies take the bulk of finance needed for an inclusive renewable energy sector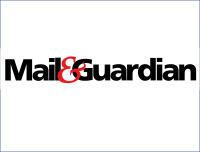 The world is spending at least $1.8-trillion every year, equivalent to 2% of GDP, on subsidies that are destroying nature, new research released on Thursday has found. 
The study, titled Protecting Nature by Reforming Environmentally Harmful Subsidies: The Role of Business, was co-funded by The B Team and Business for Nature, and is the first estimate in 10 years of the total value of environmentally harmful subsidies (EHS) across key sectors including energy, agriculture, transport and forestry.
Christiana Figueres, former executive secretary of the United Nations Framework Convention on Climate Change and member of The B Team, said nature is declining at an alarming rate. 
"And we have never lived on a planet with so little biodiversity. At least $1.8-trillion is funding the destruction of nature and changing our climate, while creating huge risks for the very businesses who are receiving the subsidies," she said, stressing that in the meantime, "we still have not met the Paris Agreement climate finance target of $100-billion per year. Harmful subsidies must be redirected towards protecting the climate and nature, rather than financing our own extinction."
The study's authors said that globally, $640-billion of support a year is received by the fossil fuel industry, contributing to climate change, air and water pollution, and land subsidence.