Restoring nature could depend on how countries help farmers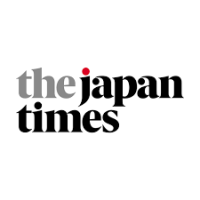 Excerpt, referencing Earth Track's study on EHS, done in conjunction with The B Team and Business for Nature:
"A few decades ago, huge subsidies meant vast swathes of the country's marginal land was cleared for grazing, fertilizer was overused, and the sheep population boomed to the point where surplus meat had to be destroyed. 
Across New Zealand, the subsidy programs took a toll on nature, according to a study by the U.N. Convention on Biological Diversity (CBD).
Then, in 1984, there was "total upheaval," Rolleston said.In a radical shift, the subsidies were removed or phased out. Farming
became more efficient while harmful practices decreased: fertilizer use declined by 50% and many farmers' hillsides were reforested,
according to the CBD's report.
While agriculture remains a major source of the country's planet-warming greenhouse gas emissions, New Zealand is still held up by
biodiversity campaigners as a "poster child" for reforming subsidies that harm nature and the environment.
The issue is expected to feature at the United Nations COP15 summit — which begins in Montreal, Canada, next week — where countries
will try to agree a framework to protect biodiversity. The latest draft agreement includes a target to reform at least $500
billion (¥69.3 trillion) of harmful subsidies annually across sectors including agriculture.
Around the world, government subsidies that harm nature amount to at least $1.8 trillion each year — equivalent to 2% of global GDP — according to a study published in February by the Business for Nature advocacy group..."