ExxonMobil's Real Quid Pro Quo With the Government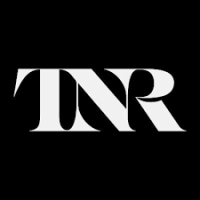 The Seven Sisters oil companies—now consolidated into ExxonMobil, BP, Shell, and Chevron—relied on imperial concessions throughout much of the global south to maintain their cartel over some 85 percent of the world's oil resources through much of the twentieth century. When local governments threatened that control, the companies turned to the CIA to help protect their property.
Nowadays those helping hands are a bit more subtle. The Obama administration's Global Shale Gas Initiative, for instance, deployed tremendous diplomatic resources to sell U.S. fossil fuels to the world as the shale boom took off...
That's all on top of the more obvious support those companies receive in the form of generous tax breaks and dirt-cheap leases on public lands, where existing drilling accounts for a quarter of all greenhouse gas emissions produced in the United States. Researchers at the Stockholm Environmental Institute and EarthTrack found in 2017 that 45 percent of new crude oil resources would be unprofitable to develop without public subsidies. A 2019 paper in Nature found that just one type of subsidy—the subsidy that allows producers to write down costs from new wells—makes new drilling projects seem far cheaper than they appear, bringing down break-even costs by as much as $7 per barrel of oil. Removing that subsidy and making new drilling economically unviable could keep up to 300 million tons of carbon dioxide from being released into the atmosphere in 2030...